Our baby bunny had a weekend full of Easter egg hunts, courtesy of The Russell's and of course a Farm Egg Hunt with his cousins. I ate more deviled eggs in one day than I consume in an entire year.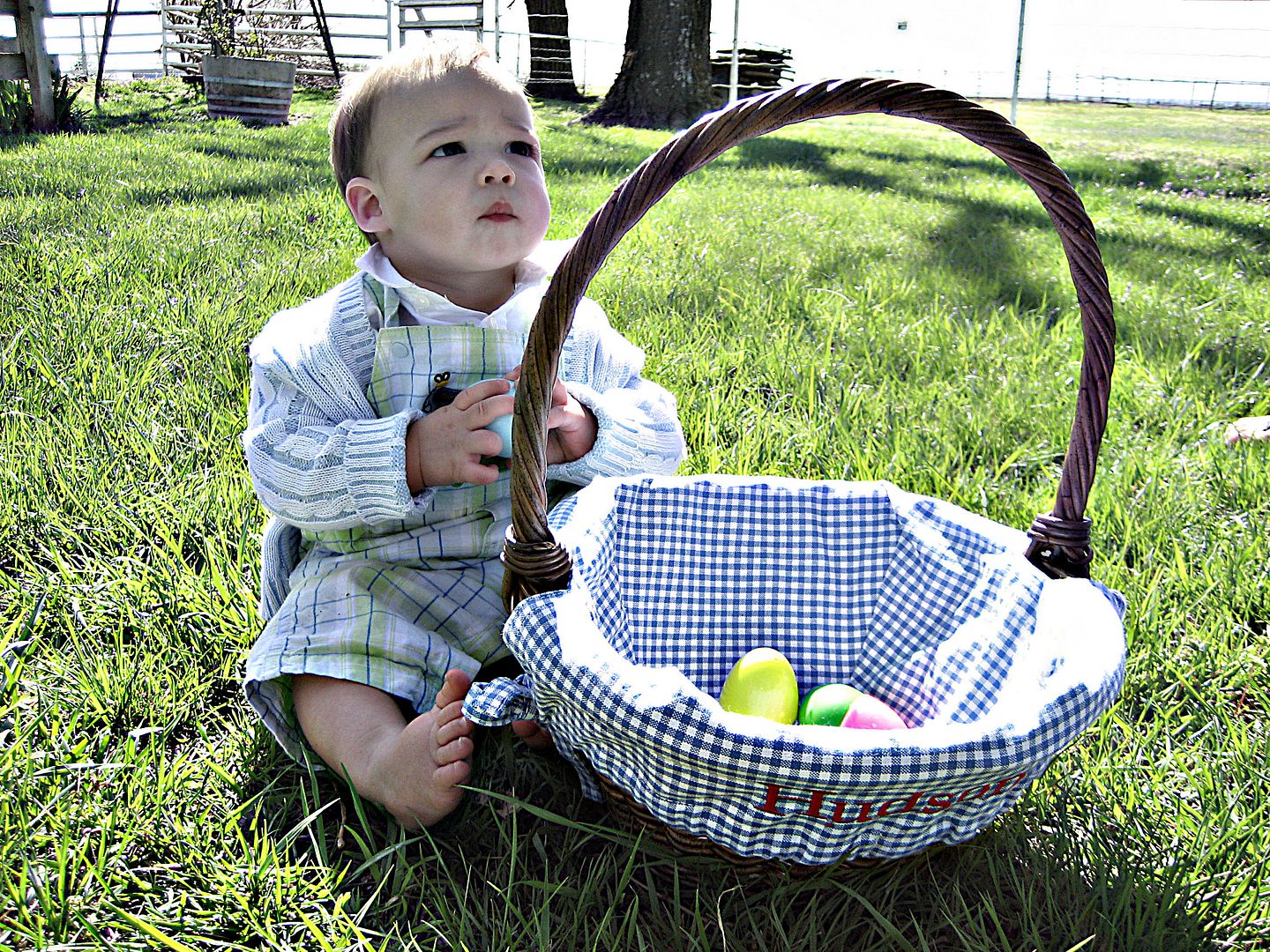 Hudson took his 'hunts' with quite the serious face, and although completely unaware what the large basket and colored eggs were all about, we had a darn good time plopping him down on some green grass for a few pictures of our beautiful baby boy.
It baffles my mind that our next Easter will be spent chasing him around. I've googled ways to keep them babies longer - but have yet to find any successful and/or safe search results.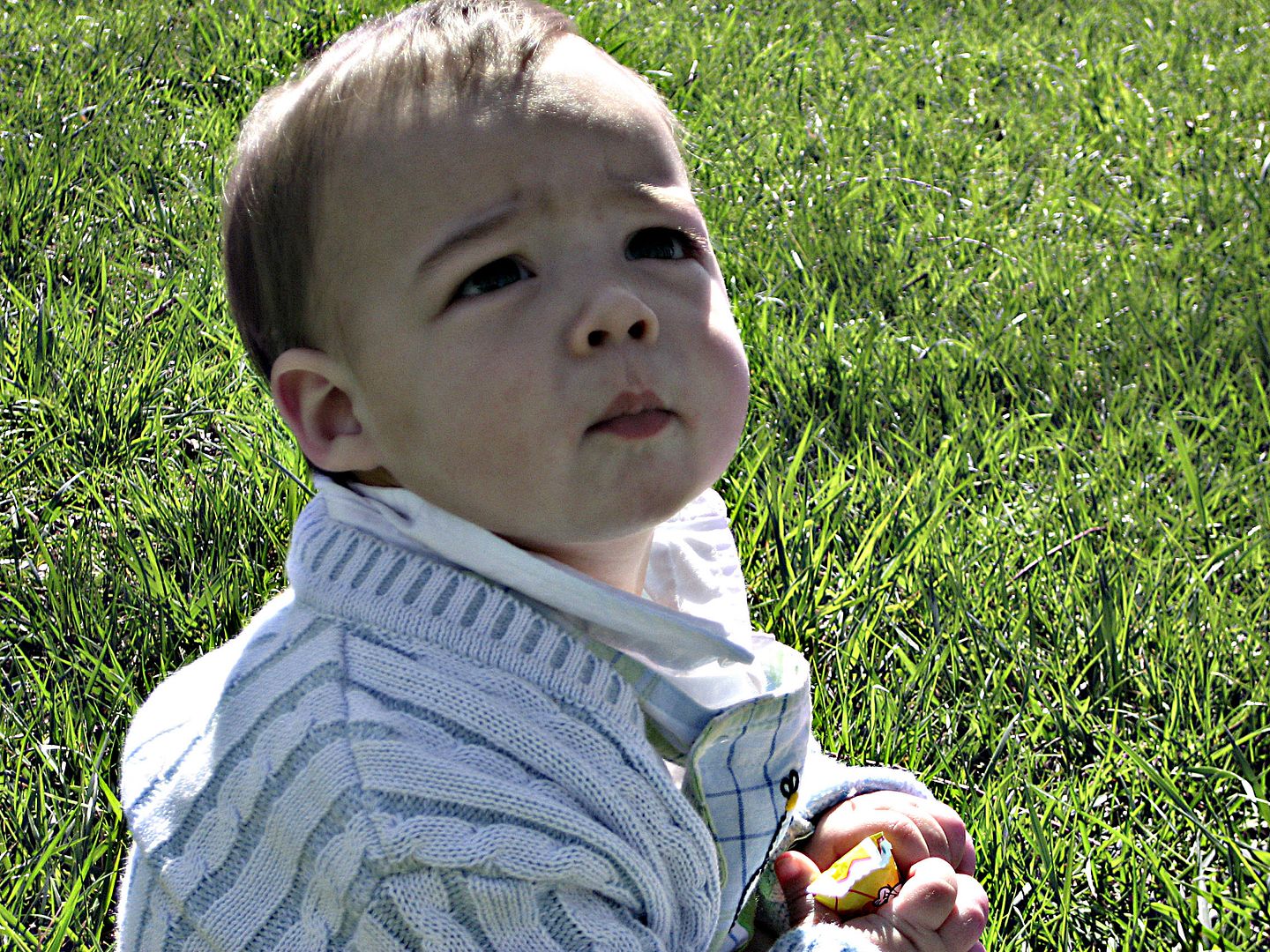 I hope you all had all the deviled eggs you could handle, and enjoyed your Easter weekend - Hudson sends you some bunny kisses.