A few years ago, I met this guy. I thought he was really sweet, but kind of wild and crazy. He always had a story, but back then so did I! He was fun! So much fun, that I found myself always wanting to be around him. We would jump in the car with some loud music and drive out to nowhere and not think anything of it. We would eat Mexican food the day after a long night out, share stories, and not think anything of it. We would move me (he would move me) from apt to apt to house and I would not think anything of it. We would watch the presidential debates together and not think anything of it. Life has a funny way of preparing you for what lies ahead, without you even knowing it so that when the time finally comes it is smooth, effortless and fun. Over the years, the many wild nights, the sleepy days, the sunny lake trips, I fell in love. So madly in love that I thanked God one day for putting him in my life...and I did not think anything of it. It was that easy. It is no accident who you fall in love with. This is the person that is shaped to your love, to your everything. Love isn't always kind, it isn't always perfect. It is an adventure, full of ups, downs, kisses, and hugs. This is OUR GREAT ADVENTURE, and I think the world of it!
J.R. I love you so much. I truly am the luckiest girl in the world. I am forever grateful to share my life and my love with you. I am so glad you were made for me and I was made for you.
Our Valentine's Day was perfect, as I hope it was for all of you. We decided to just spend a relaxing evening at home. We both luckily got home right at the same time, so we were able to walk up together. I unlocked the door and this is what I saw...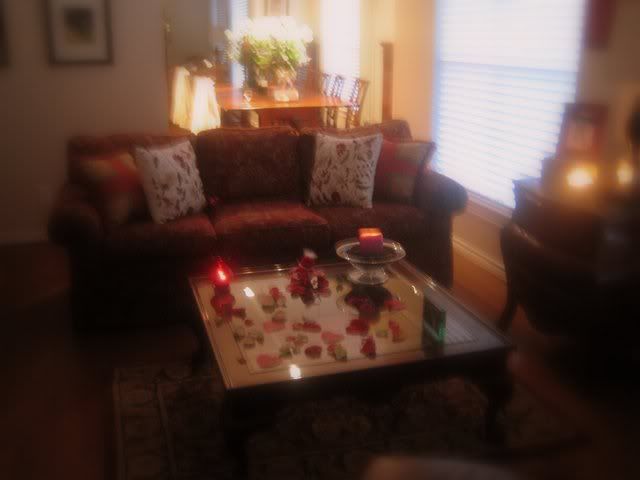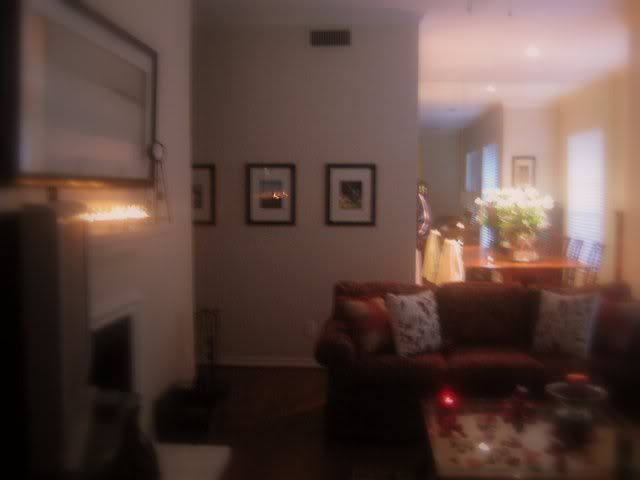 There was music playing, candles lit everywhere, rose petals and the most beautiful bouquet of white roses with a white envelope underneath it. I just couldn't believe my eyes! It was stunning and so special. It was a joint effort between Scott, Mom, and obviously JR. Mom had gotten us some gorgeous silver serving silverware so Scott got that from her and set her gift up with rose petals and some candles. He also helped JR coordinate and run all the errands, he was a big help! Thank you Scott for helping make Valentine's so special! Look at the flowers JR picked for me! They are so amazing!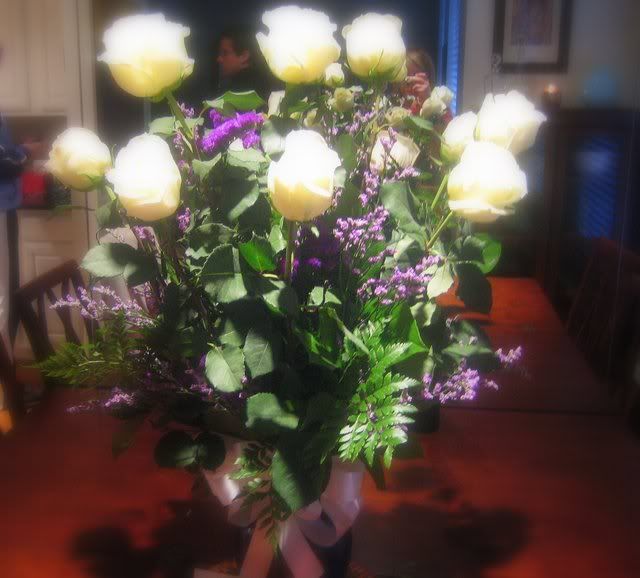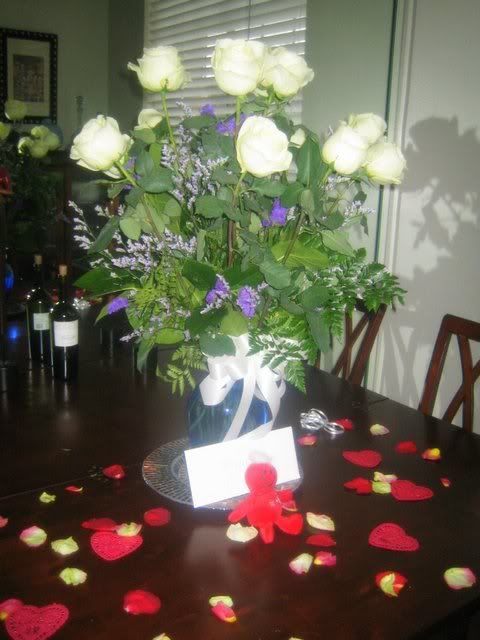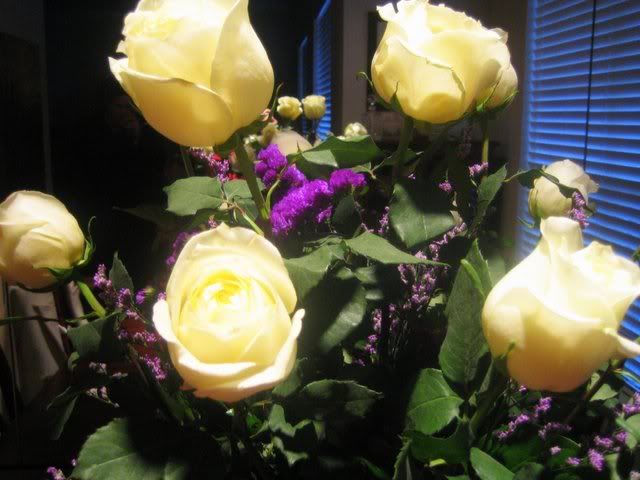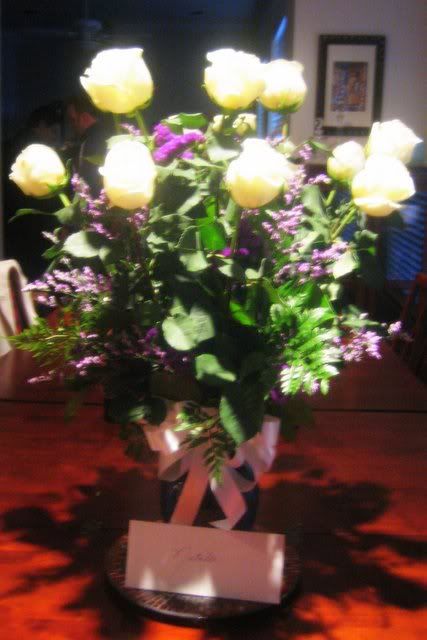 Mom had little hearts with our names that went along with our gift that were so cute!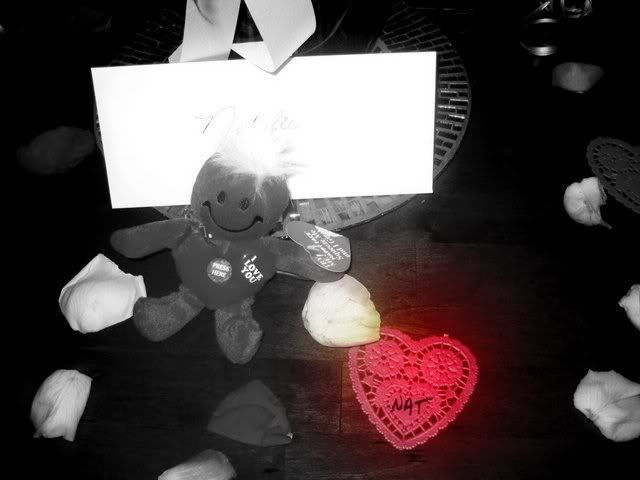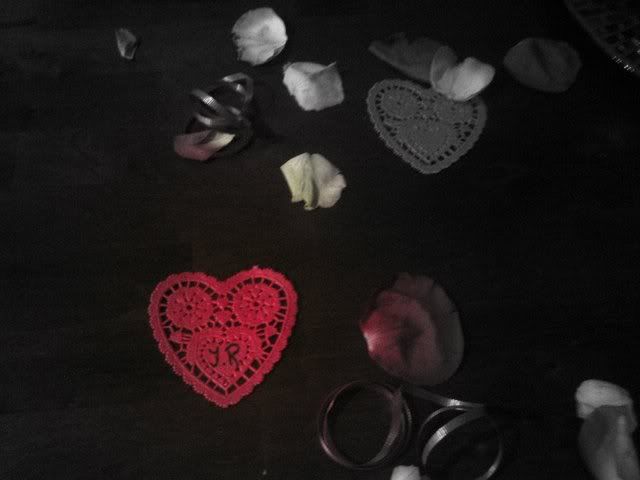 JR, this was the best Valentine's Day ever! You made it so intimate and special. I love you!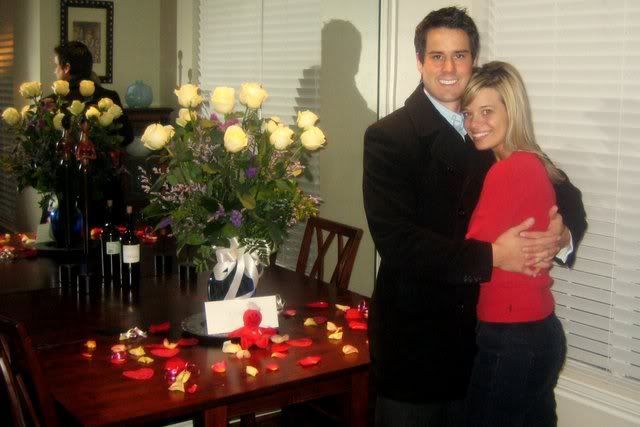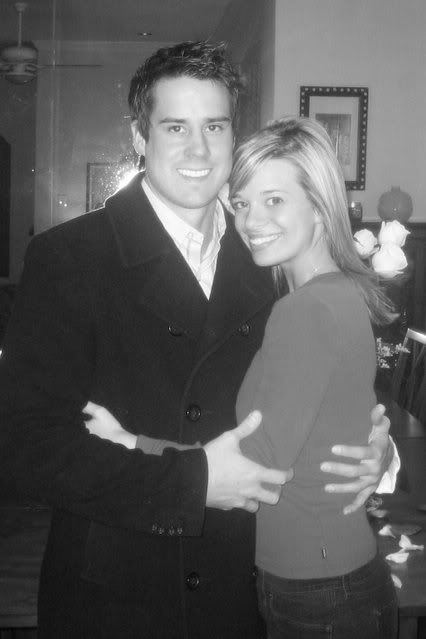 Although, we don't have any pics, I did do something really sweet for JR! Don't think I don't spoil him too! We had agreed to not do too much this Valentine's (JR went all out though) but I remembered that he'd tried some cookies one day from a really great bakery here so I called them a week ago and had a dozen of his favorite cookies, peanut butter and choc. chip delivered to his office. The package I sent also had a mini milk to go with his cookies (he loves milk and cookies) a rose, and a card. I just wanted to surprise him! I think he loved his surprise :)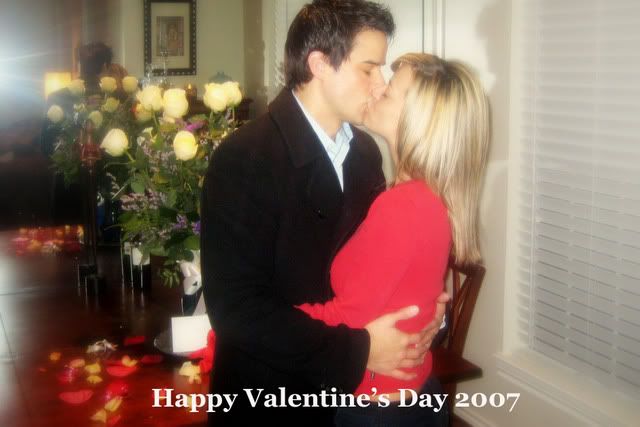 We then made a dinner together at home...JR mastered mom's famous rice. (I burned it twice and had to throw it all out. Embarrasing.) I make Nancy's food, he make's mom's. Done. Haha! We then had dinner by the fire, and went to bed early!! Happy Valentine's Day everybody!
P.S. I forgot the most important part!! In the white envelope was a certificate for a one hour swedish massage at the Riviera Salon and Spa!!!!!! AHHHH! I was so excited, I've been wanting one for so long! Best gift ever!