We are slowly
{frantically}
finishing the putting together of all things
baby
since we're only two weeks-ish out from meeting our sweet pea pod. Last night started out with bookcase assembly and ended putting the Baby Bjorn together and look who got a free ride in it....
JR bought me an i-Tunes gift card, so I of course ended up using it on Hudson because there is so much awesome baby music now :) I was downloading a Praise Baby CD, when he came up the stairs with Charlie in tow. Poor kitty baby had no idea why he was strapped to Daddy, but it gave us a GOOD laugh.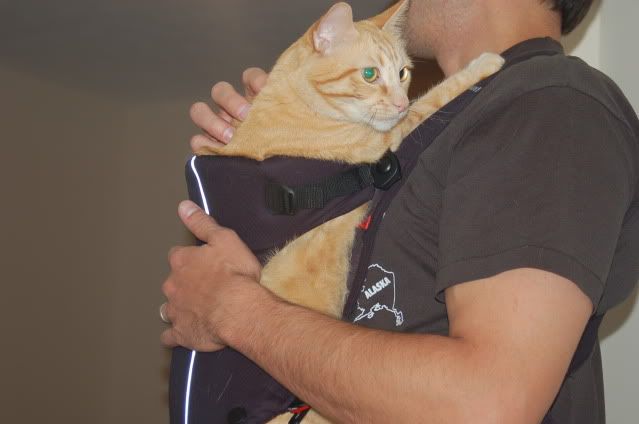 I need to do a post entirely dedicated to tot music, but until then I leave you with our Baby Bjorn practice run.