I use just about any excuse to bedazzle my babe with new toys. I'm fully convinced he loves toys more than any other tiny in this whole green world.
Thus, when the day came for his 6 months of life---the perfect gift I was in search for.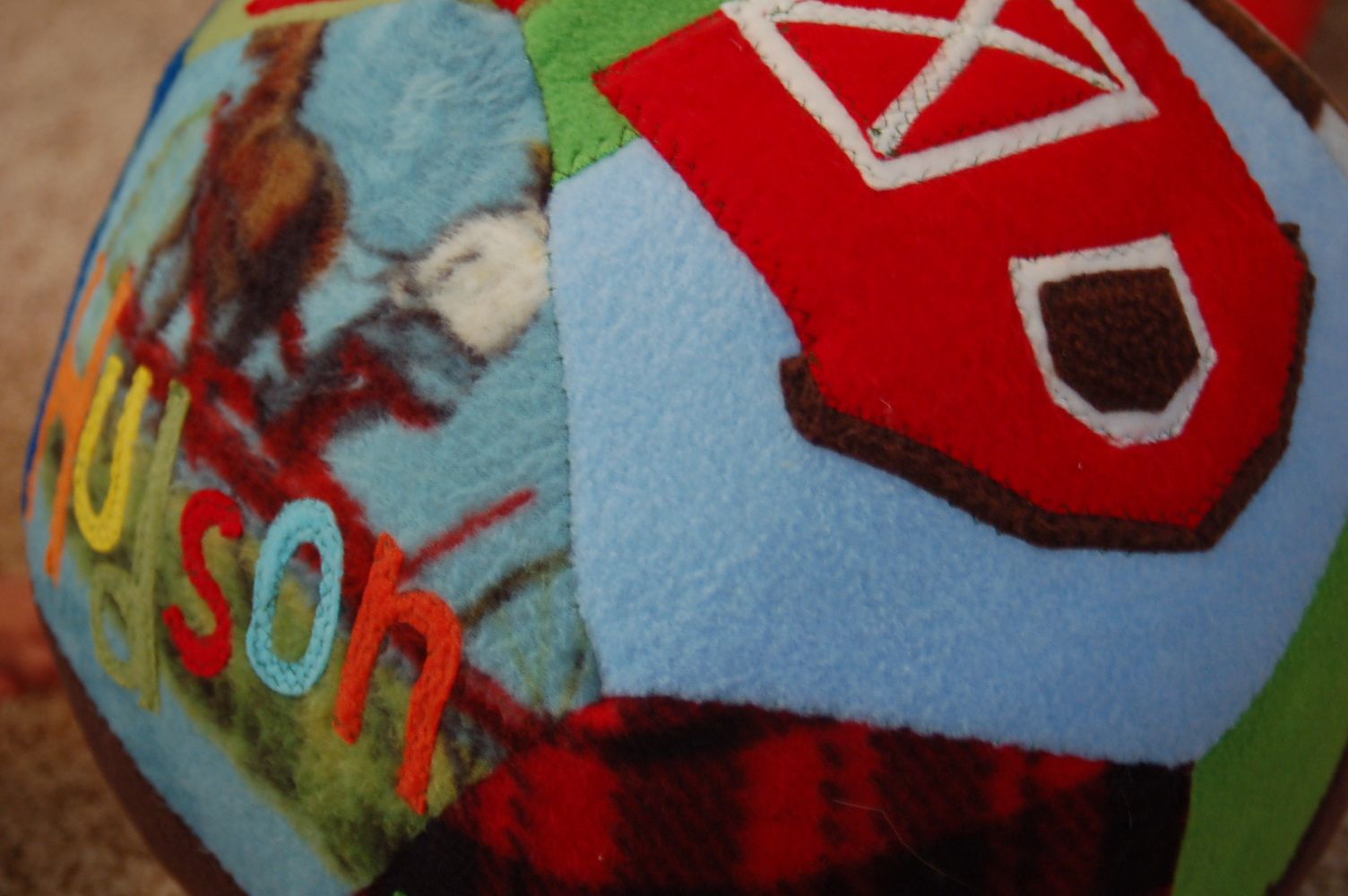 I found this GIANT fleece ball, on Etsy,
here
. I knew right away, when I came across the 'farm' theme, this was THE gift for our Hudson Bear.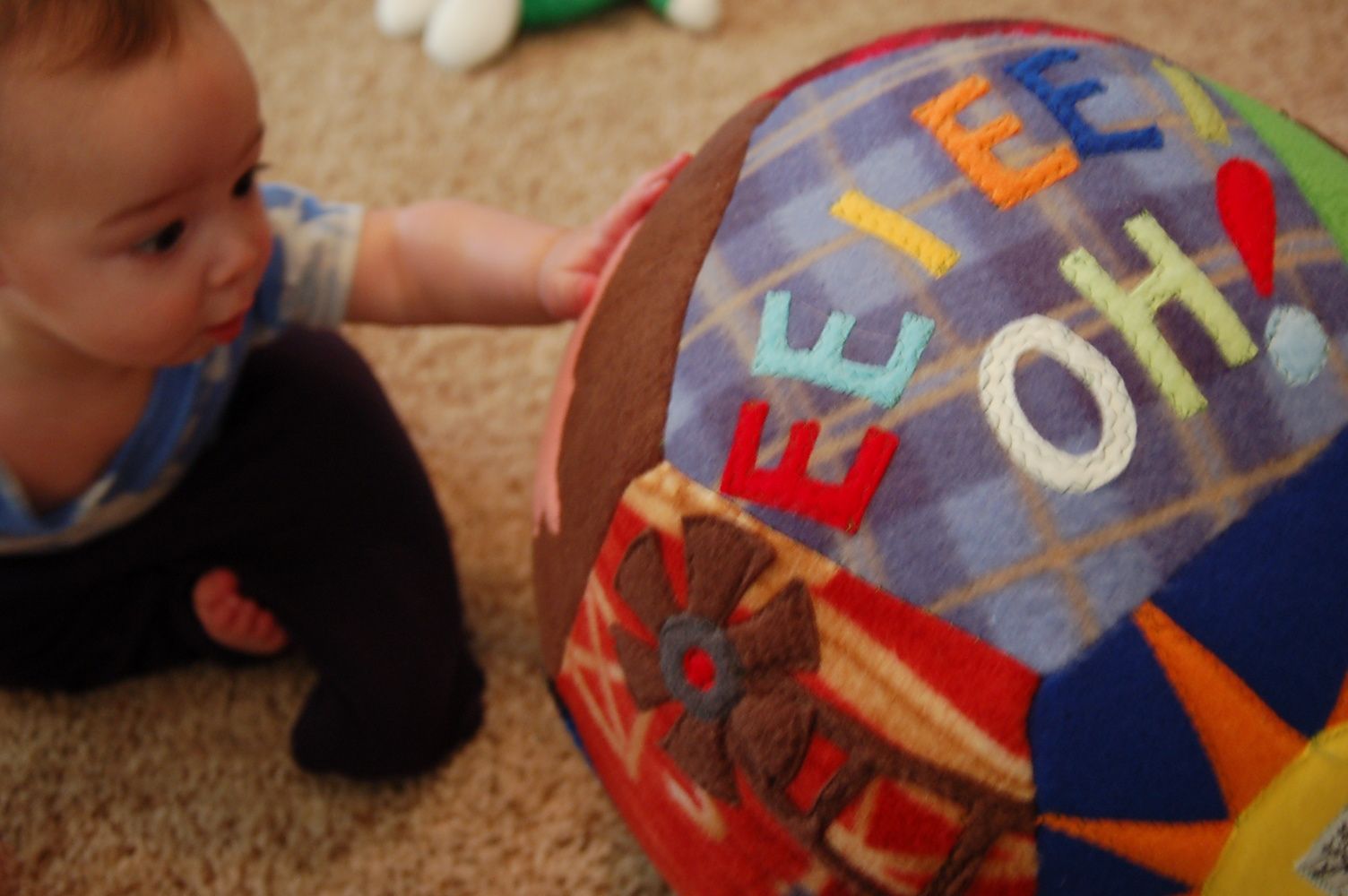 There are several theme options to choose from, and can of course be personalized.
Bear loves his giant fleecey, and it doubles as an awesome floor pillow for Momma.
{Pay no mind, to his mis-matched outfit nor the enormous life-size bear in the background. We play all day, and there is no toy that doesn't end up, front and center of our living room.}