Belle Monroe is now in her fifth week of life, so three weeks later I'm finally posting her two week shots. My model had to be soothed to sleep to snap the few we managed to get of our doll--and what the pictures don't show are the baby yells I got in the face in between pictures.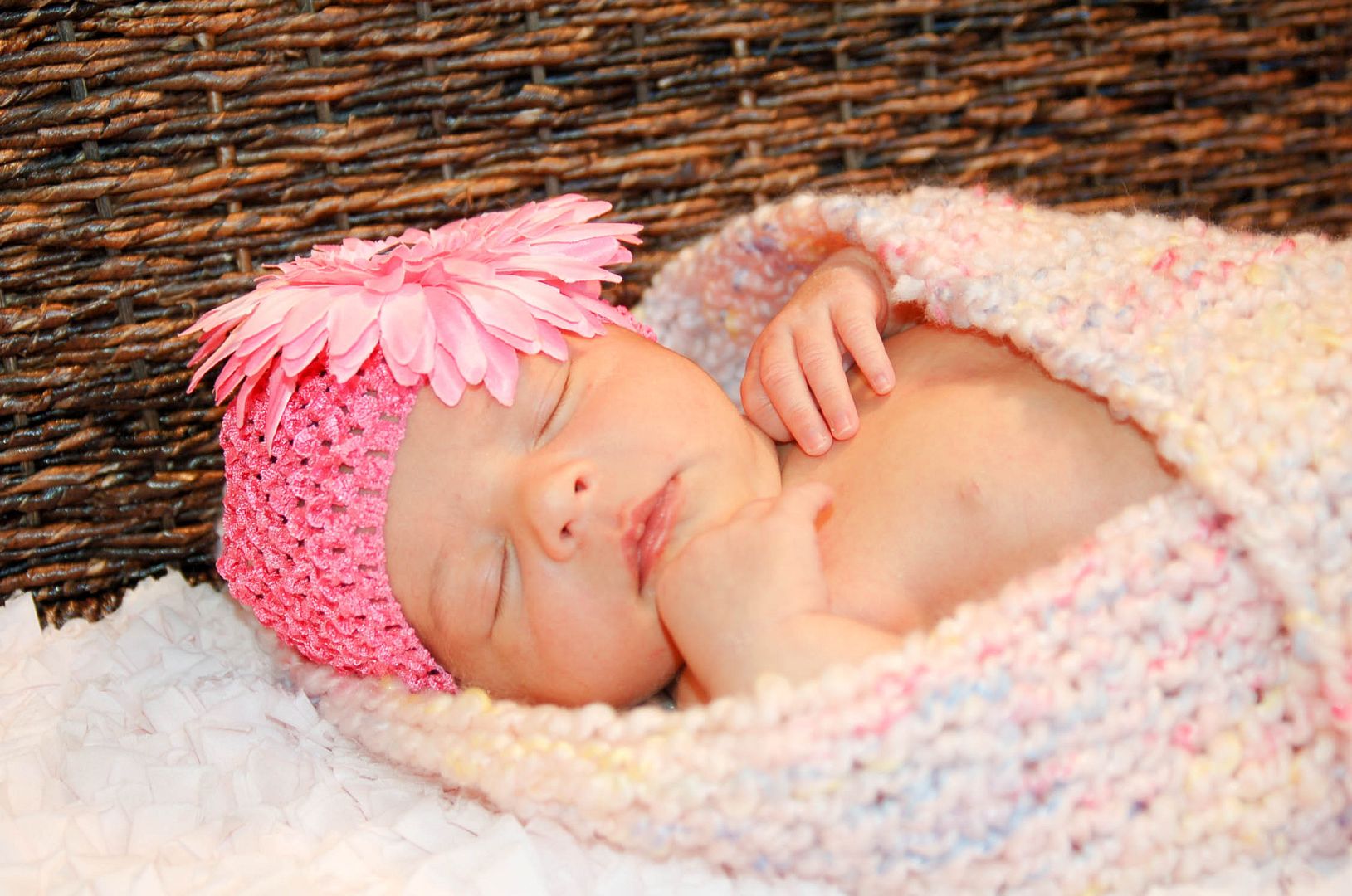 Life with her is much, much different. She is as girl as they come. My babies are very different from one another. She, more laid back no where near as alert as her counterpart. She can sleep throught the thundering chaos that is her Bear, and is glad to be attached to her mama at ALL times.
She is petite and lean, with the skinniest of feet. Her brother on the other hand, has to get special shoes for his extra wide grubs. Everyone told me how opposite boys and girls are to parent, and only five weeks in...I can agree.
Many have asked us the inevitable question of when we will be adding to our family. The chances of me getting pregnant in the next ten years is as promising as...well, just think of the most unlikely occurance. That's me. Not pregnant. If you do happen to see me pregnant again, you can just slap my face. I'll let you.