It's 'bout that time. Our move to PA is in the works, and this weekend JR, myself, two kitties, and baby-in-tow will be flying up to our new city...along with 14 suitcases.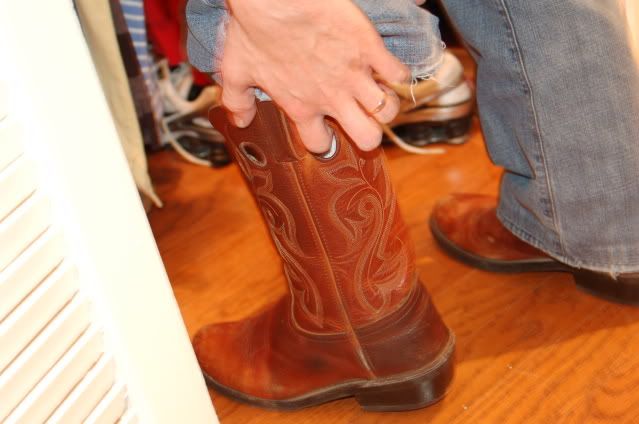 and the man that wears them and that wedding band.

He's been in PA all week, getting his office set-up and such. I've been home running all last minute errands as fast as my pregnant self can go. Our home is about to change, but home is starting to feel like a million places. People are home to me, to us. Our son will be home. Our family is home. The friends we leave in Texas/Oklahoma are home. I'm not sure when PA will feel like home, but as long as we're happy, healthy, and have faith that we're right where He wants us, I can think of no better place to call home than wherever we may be.

See you in PA.