but per the request of our family, here are some pics of our new home in PA! We found a lovely townhome to lease as we navigate our new living up in the land of the Steelers. Welcome to our empty home :)

The kitchen:
Breakfast nook looking into kitchen area, and my sweet husband: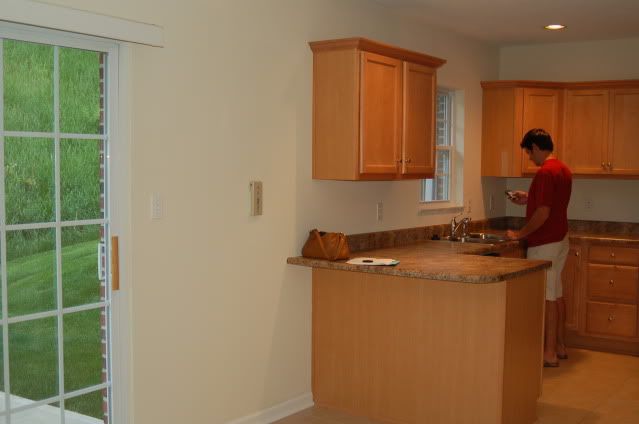 Momma always checking cabinet space: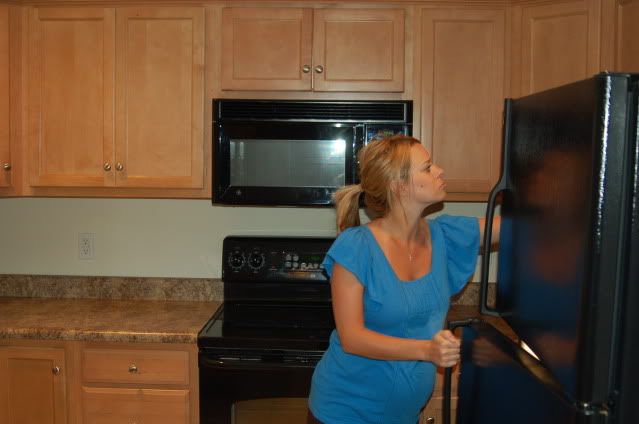 It is a 3-story layout; mudroom, laundry, and garage on 1st/kitchen, dining, powder bath and living on 2nd/three bedrooms, two bath, and computer corner on 3rd: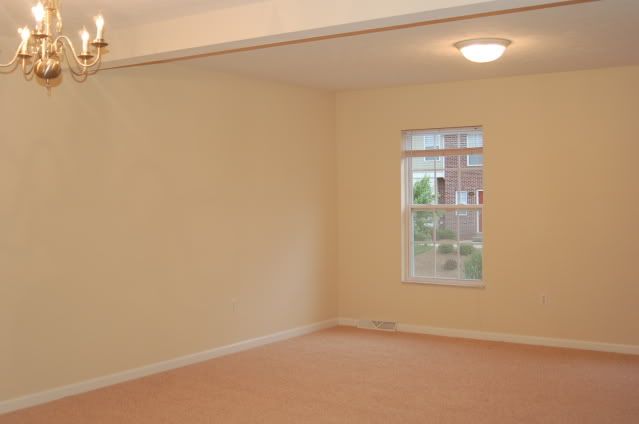 I love how super functional the layout is, the powder bath is in between the kitchen and living room. Baby gate goes here...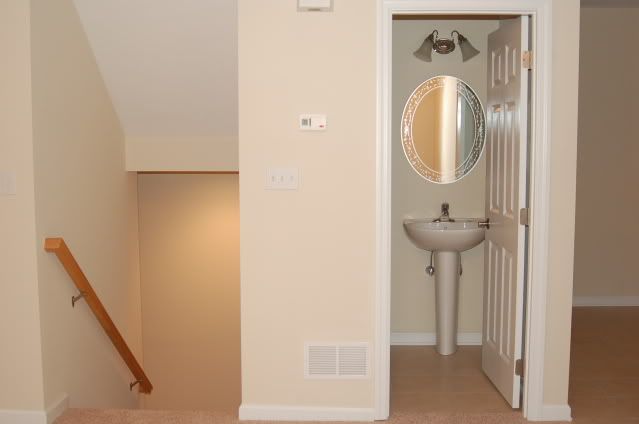 Big screen goes HERE :) on top of the mantle!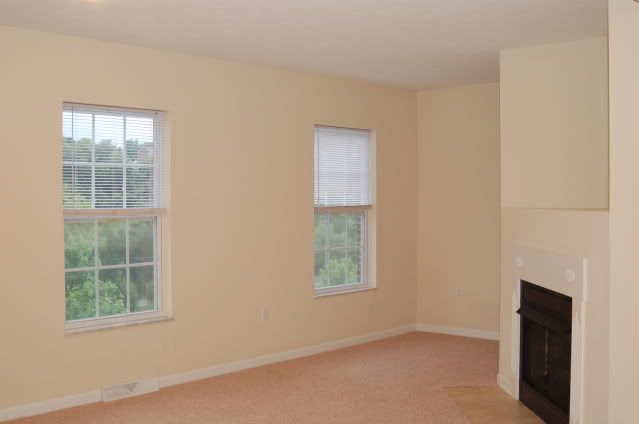 Our view out of the living room, very hilly and full of trees. So pretty.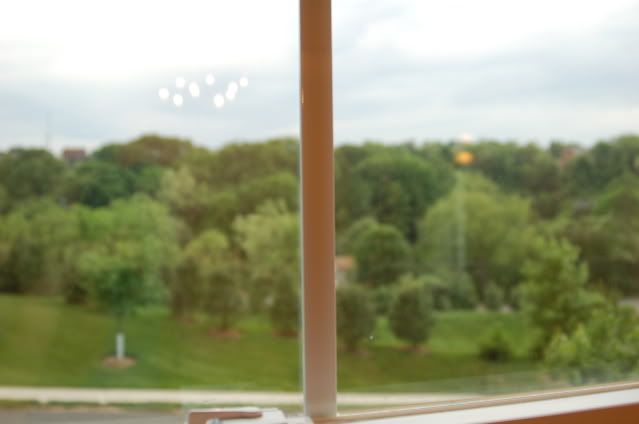 Even our bathroom upstairs comes with a view!!
and look who else lives in these parts?!?!? a deer!! can you see it????? awesome.
I hope to have more pictures once we get all moved in, but atleast this gives you a basic idea of our new home, and where we will bring home baby!!!!!