Yesterday, his 6 wk birthday was the first day we got smiles. Real smiles.
He napped and when he woke up I started talking to him, and the following was the conversation I had with him ♥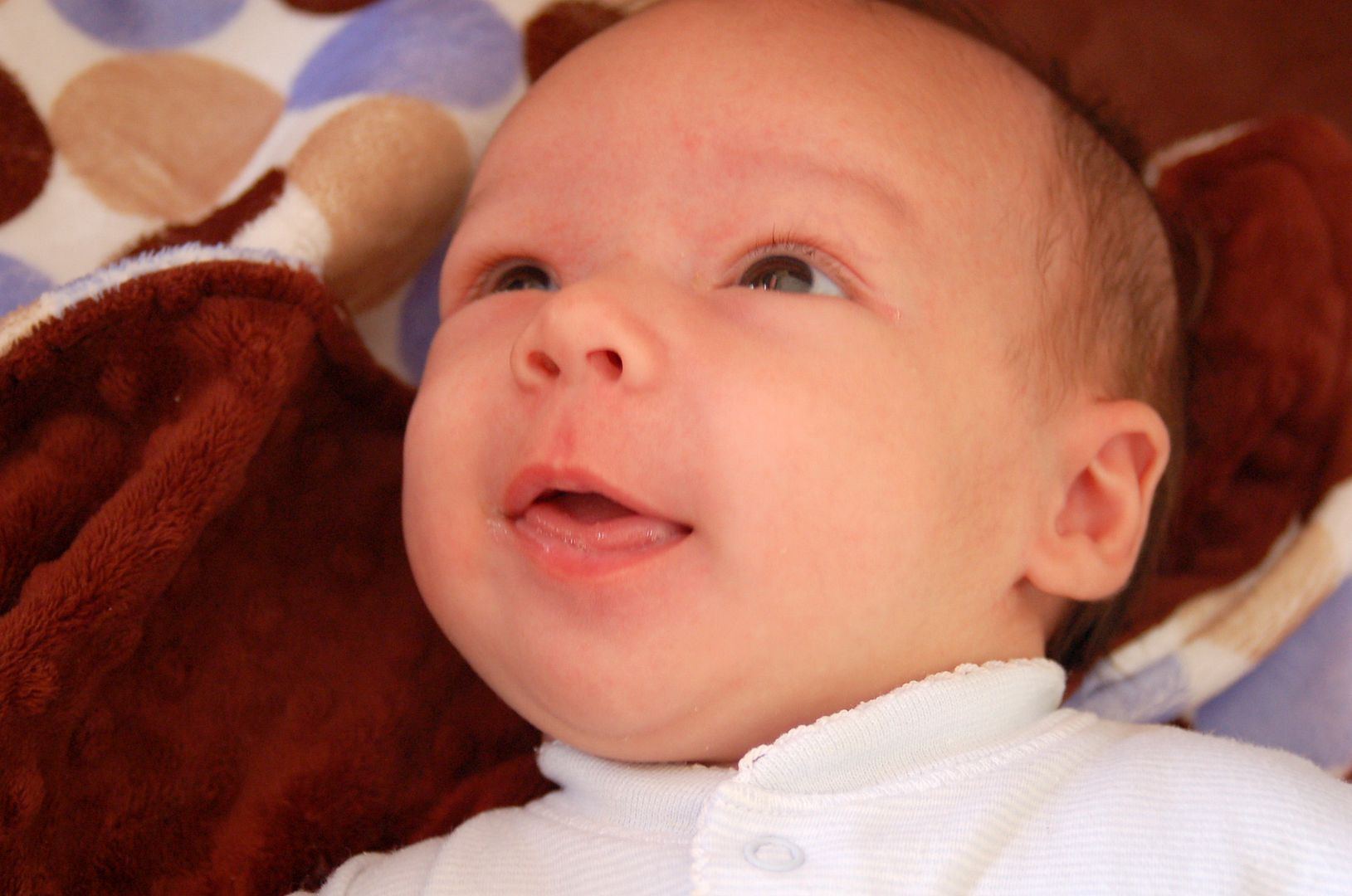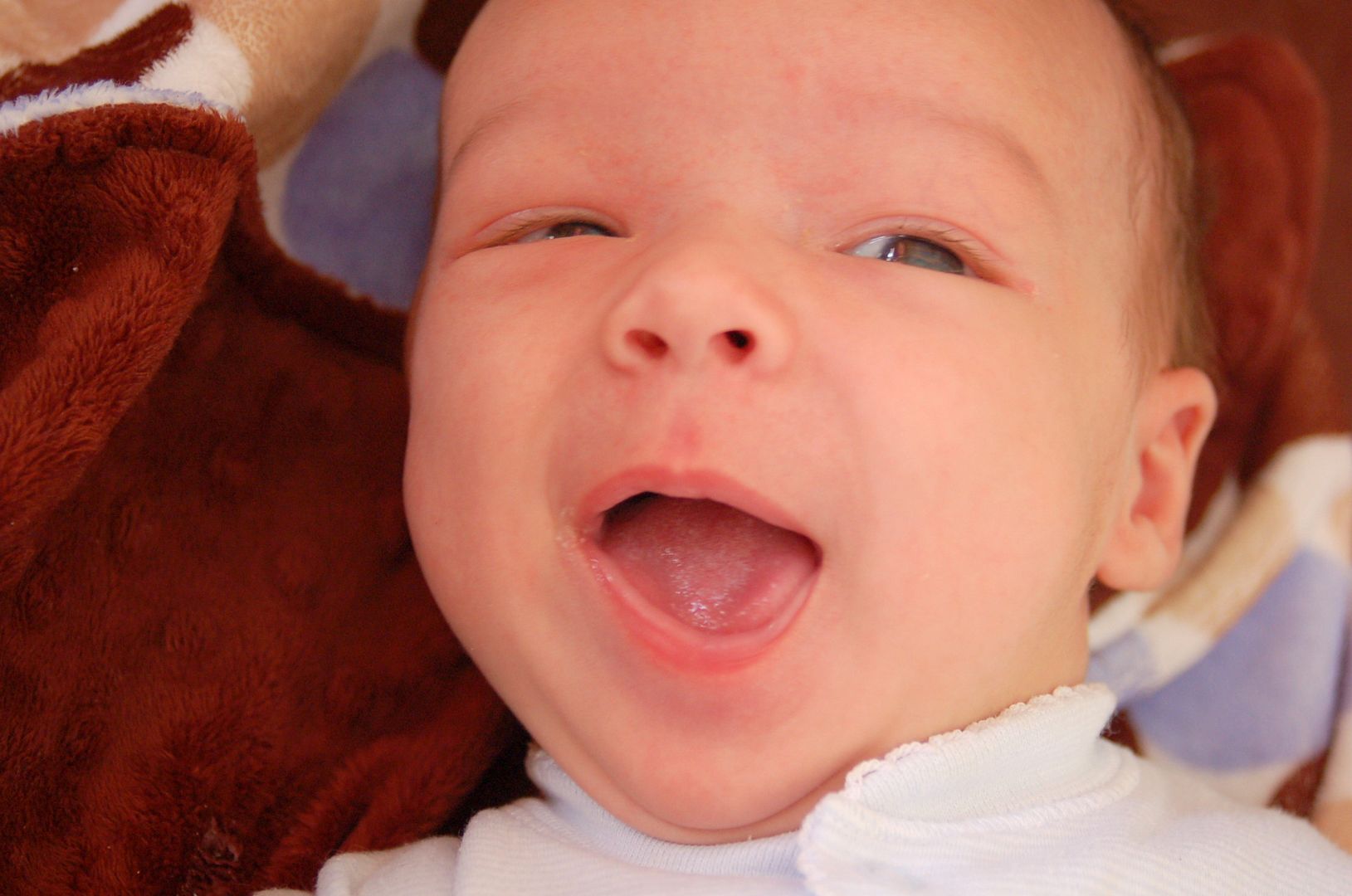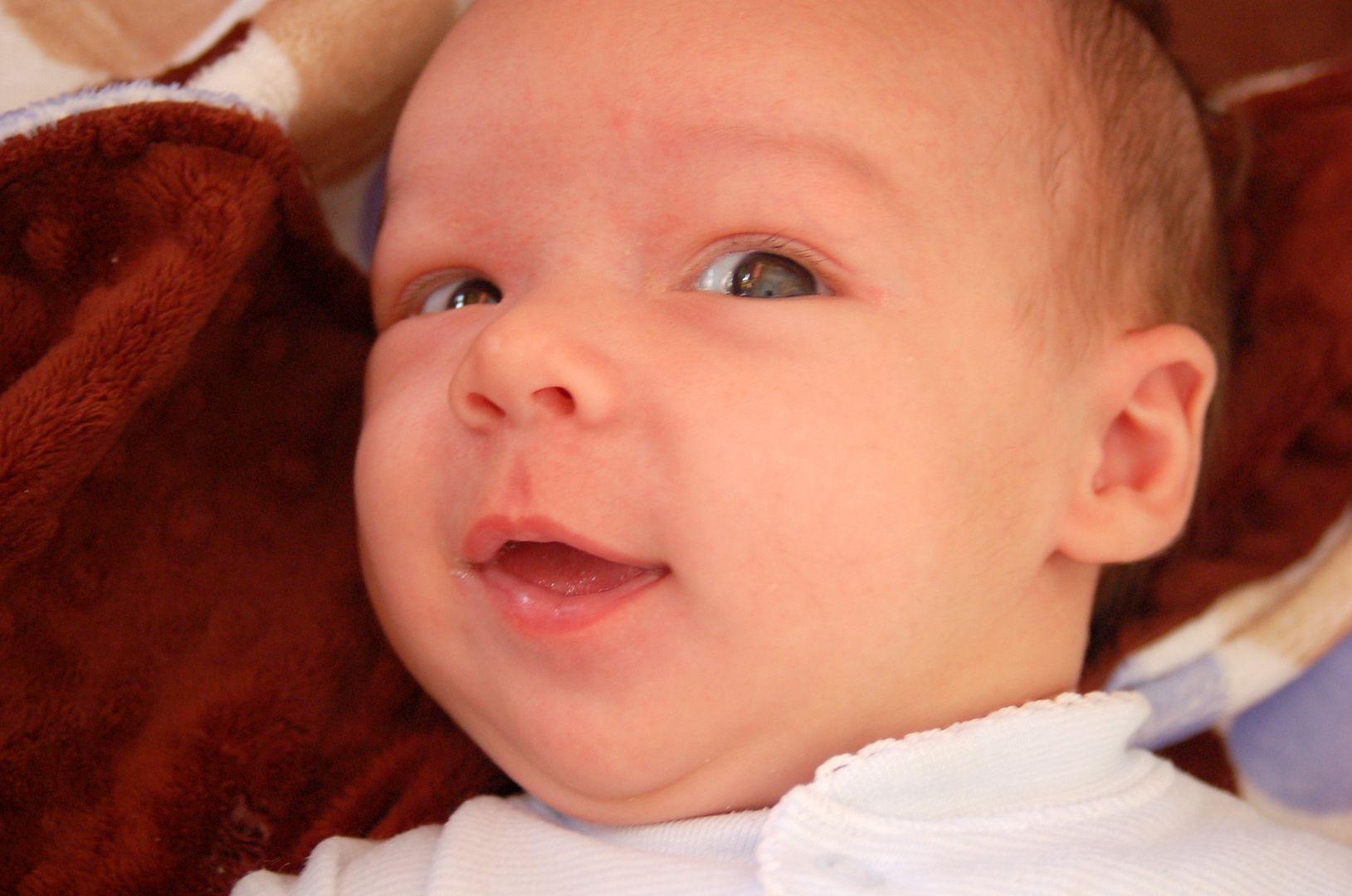 He obviously looks ALOT like his Daddy, but in this next picture I see alot of me in him.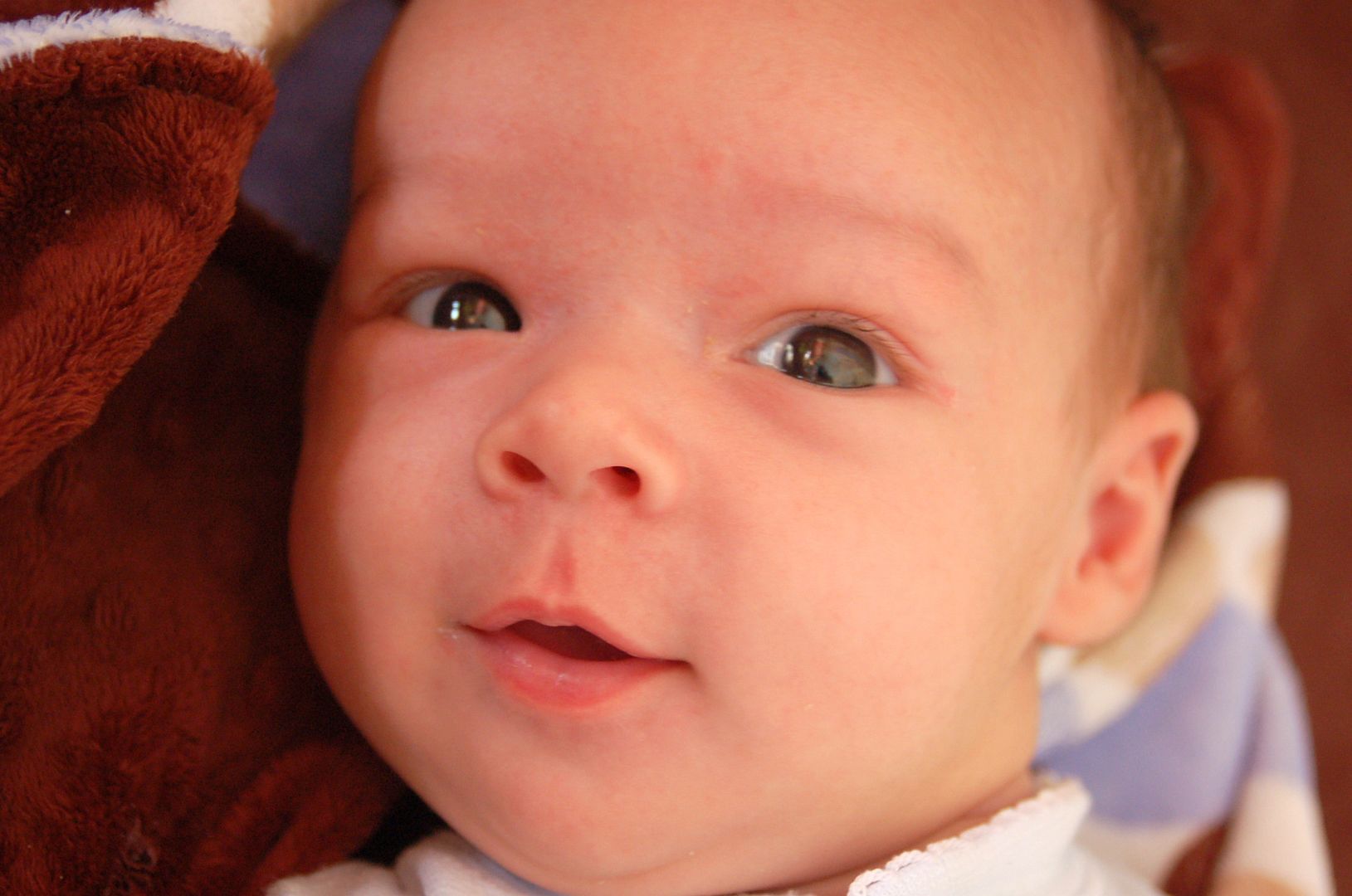 and it ended with this. Spit-up.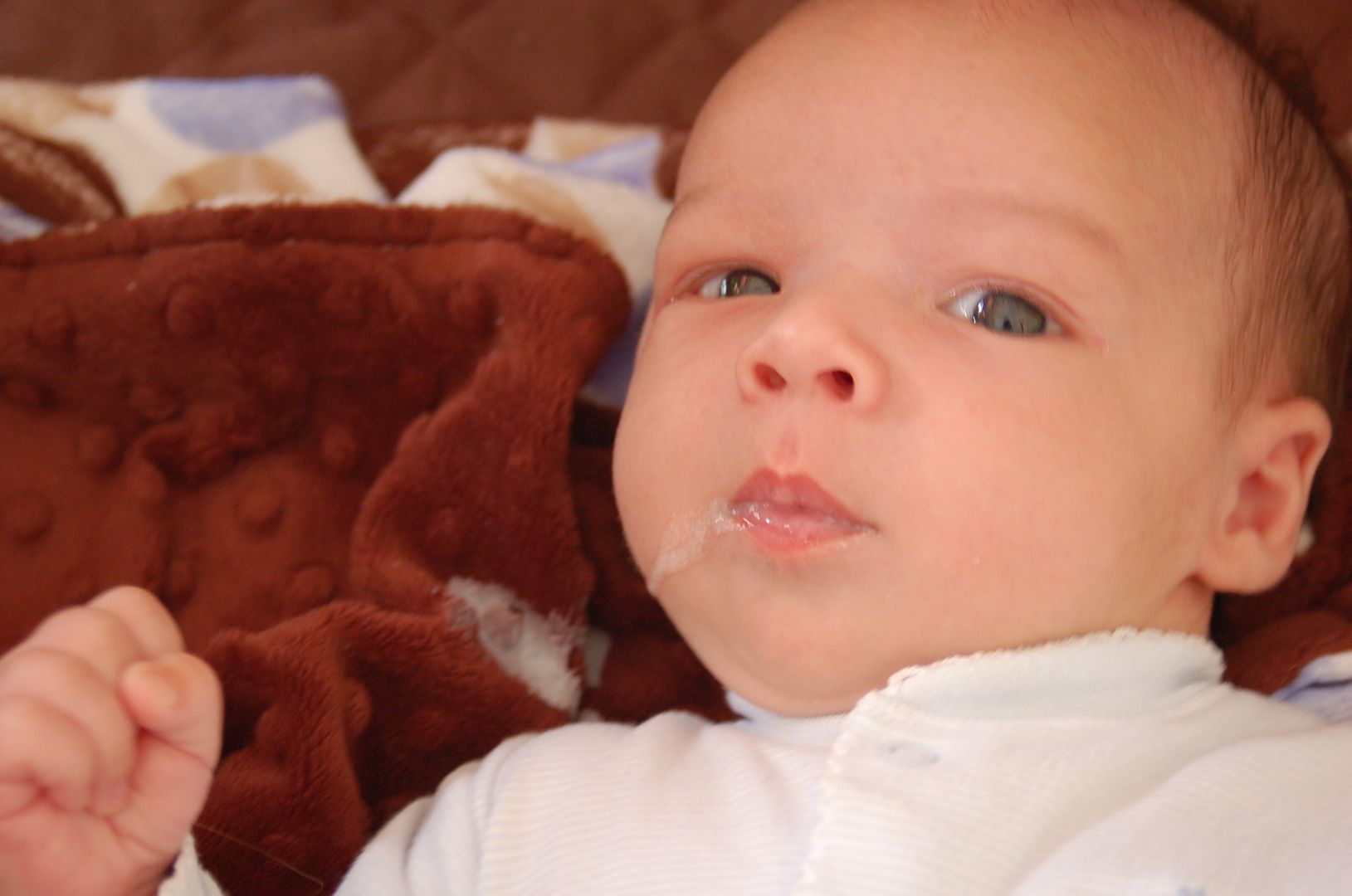 Hands down, one of the best moments with my boy thus far. My miracle.
Smiles from baby and flowers from Daddy. What a beautiful day.