He woke up and got to meet his Aunt Lu for the very first time.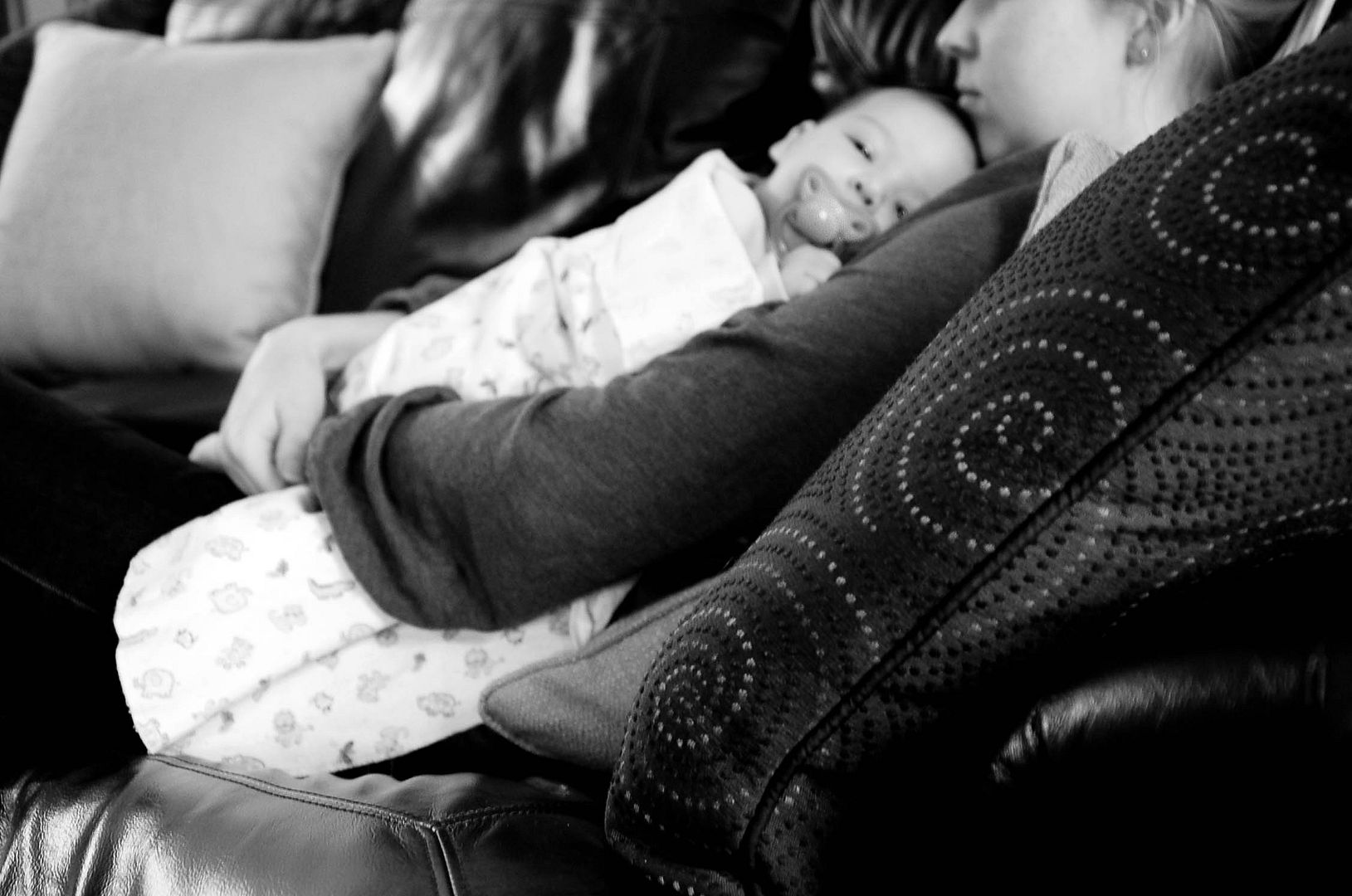 She flew 16 1/2 hours to see his tiny face.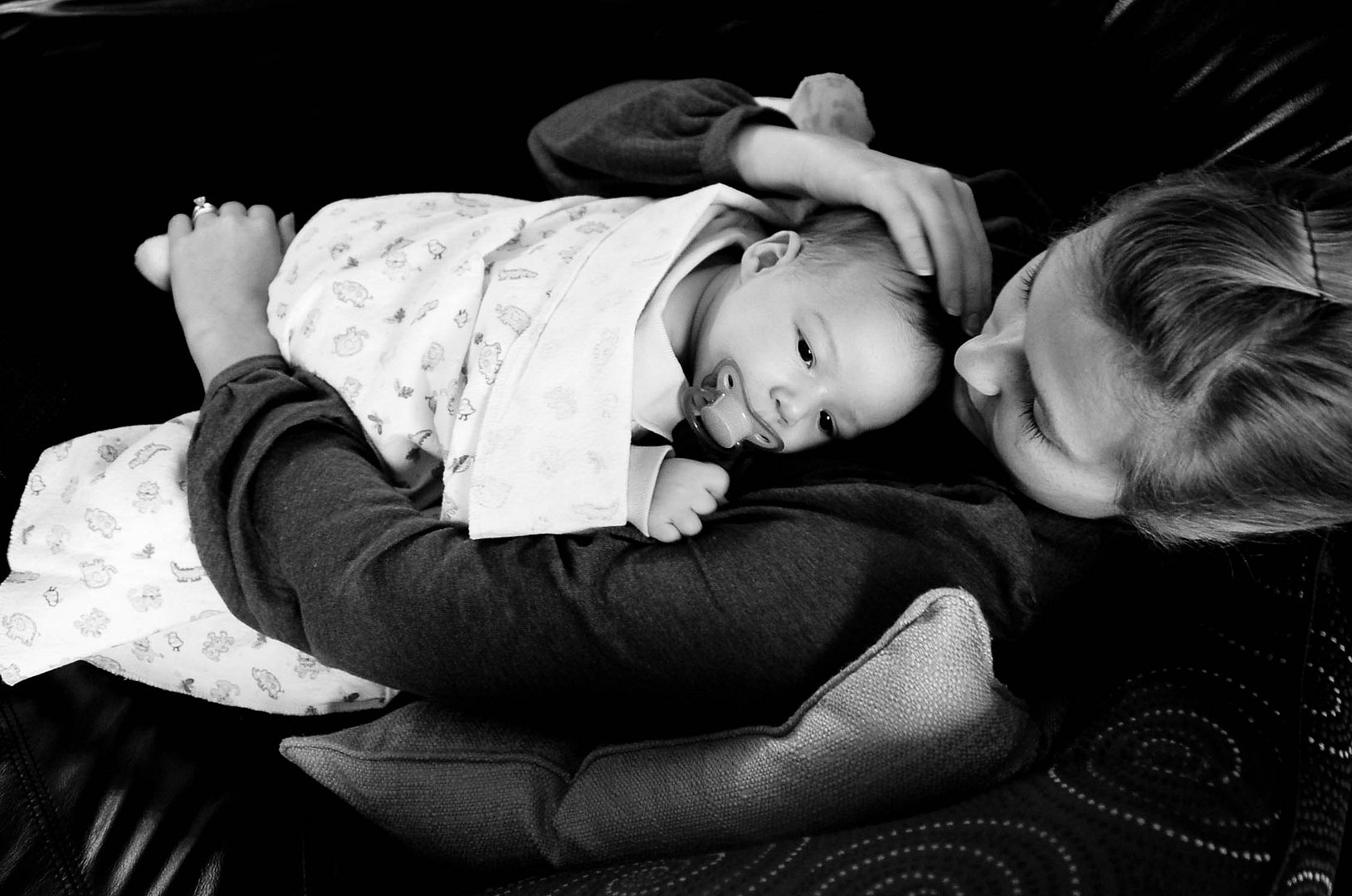 They fell in love.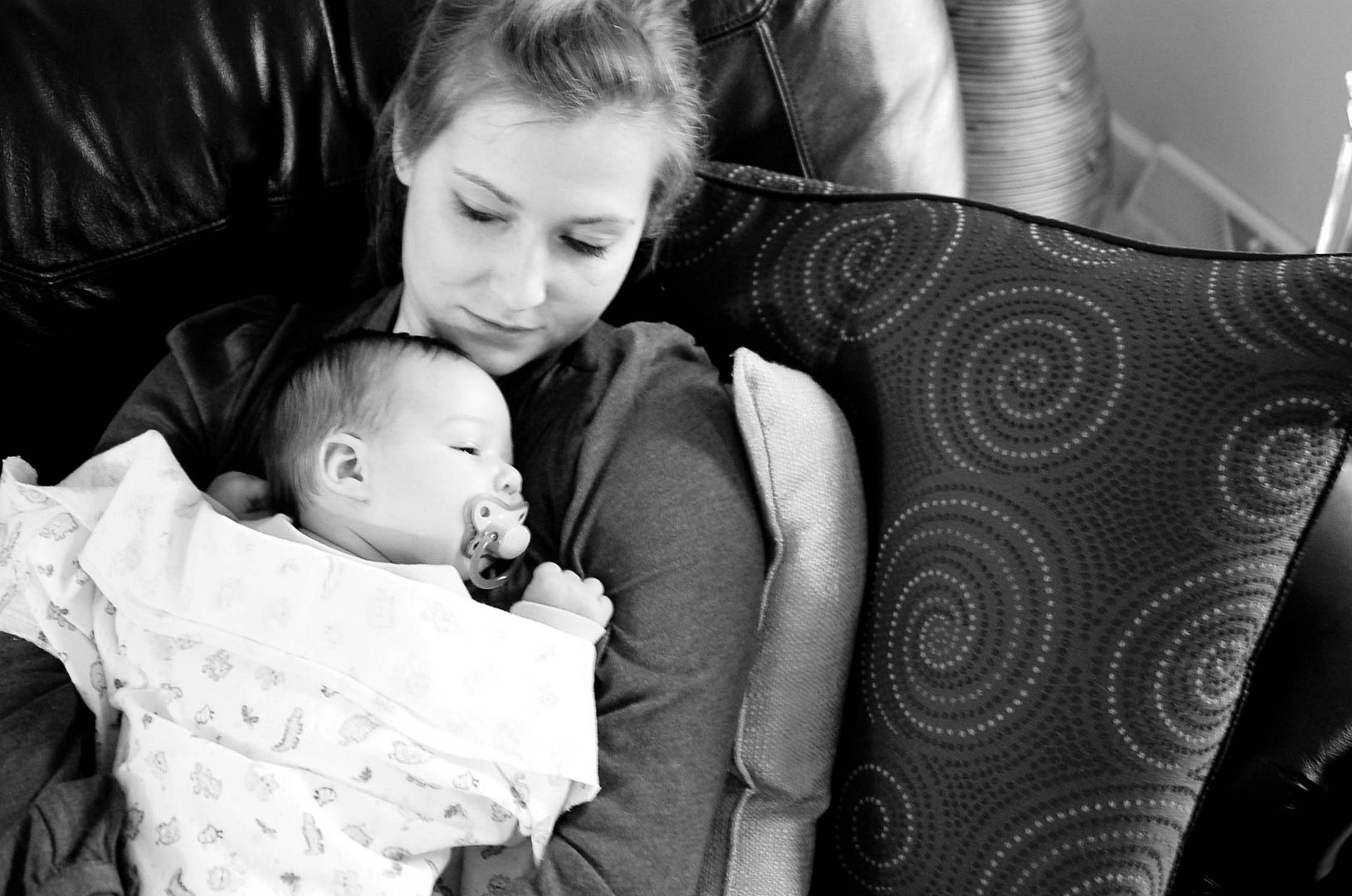 He gave her all kinds of smiles and decided to chat some Baby Crab talk.
We've shared wedding days and a childhood friendship but I now get to watch my Lu be Aunt Lu to my baby boy.