I transformed this room all for under $100.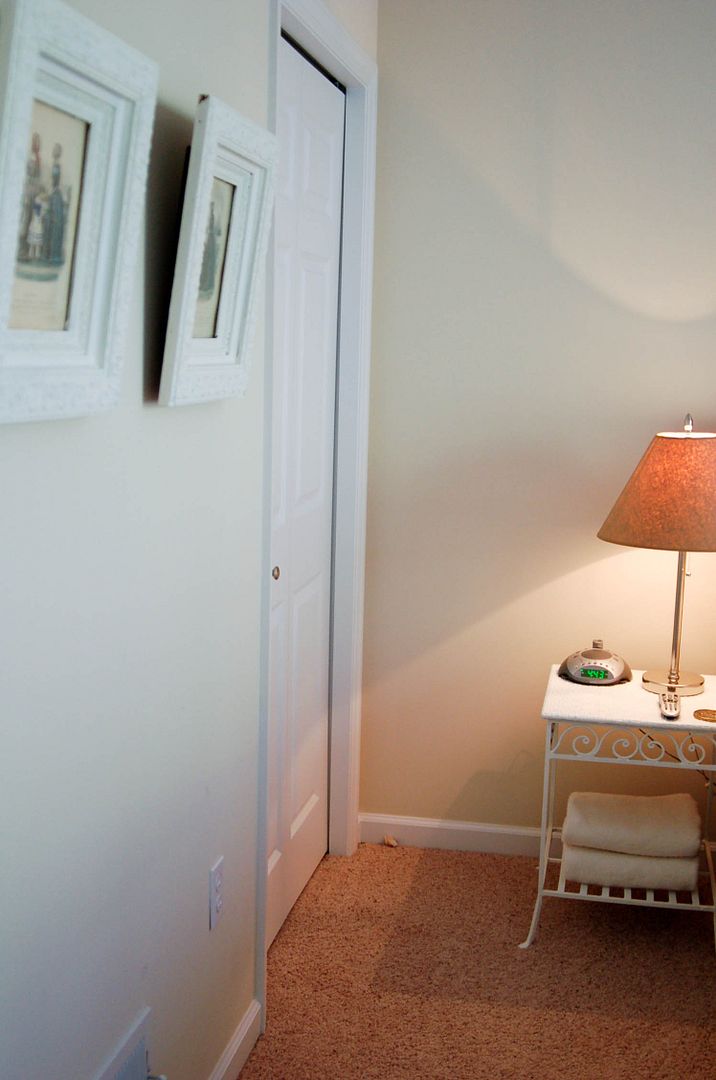 If I have a minute, you'll find me gazing at my finished project, the white room. I
posted
the other day about being inspired by a fellow
blogger
who does the most spectacular work in
all white.
The project began with a stop at Lowe's for some white paint. It was a dizzying experience, as there are roughly 786 shades of white. I was just short of asking my two month old son for advice because the sea of white was overwhelming. Alas, chosen.
I started first with the two metal nightstands that have a woven wooden top---mistake. I will never paint metal again. It does not absorb the paint like wood does, and it took me FO-EVA to cover the brushed metal color. They did turn out lovely in white though, so I must say I am pleased with the results.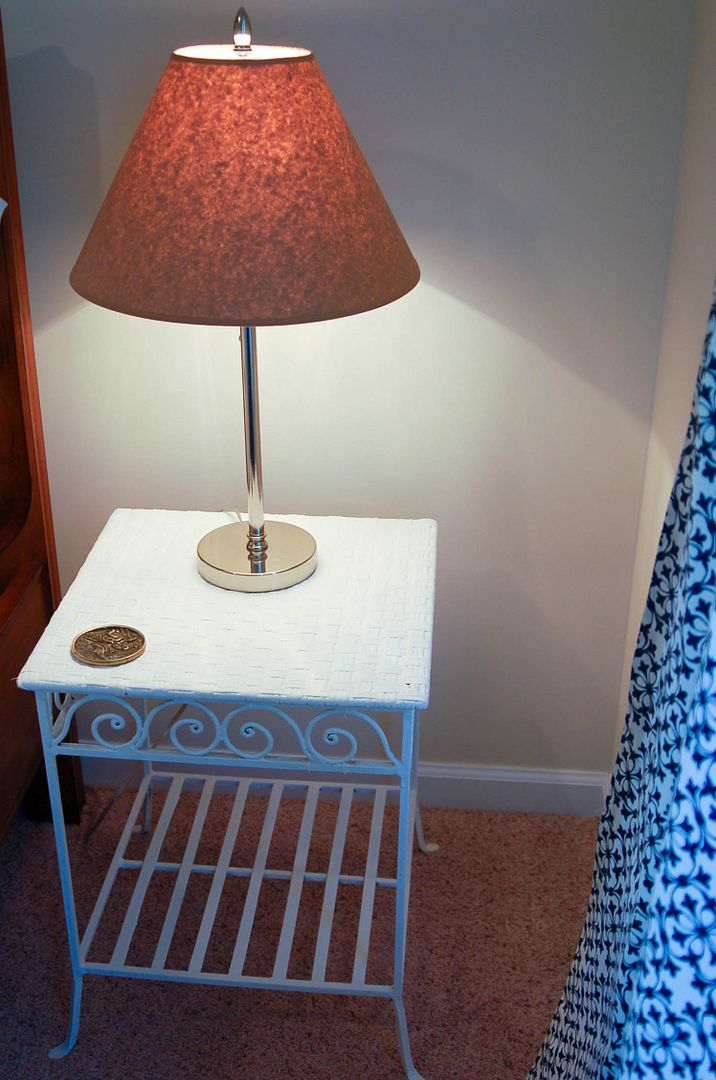 I've had these two antique prints from my mom, framed rather gargantuously with an ancient gold color. The frames though, divine and perfect. Immediately I saw white. and I looooooooove them.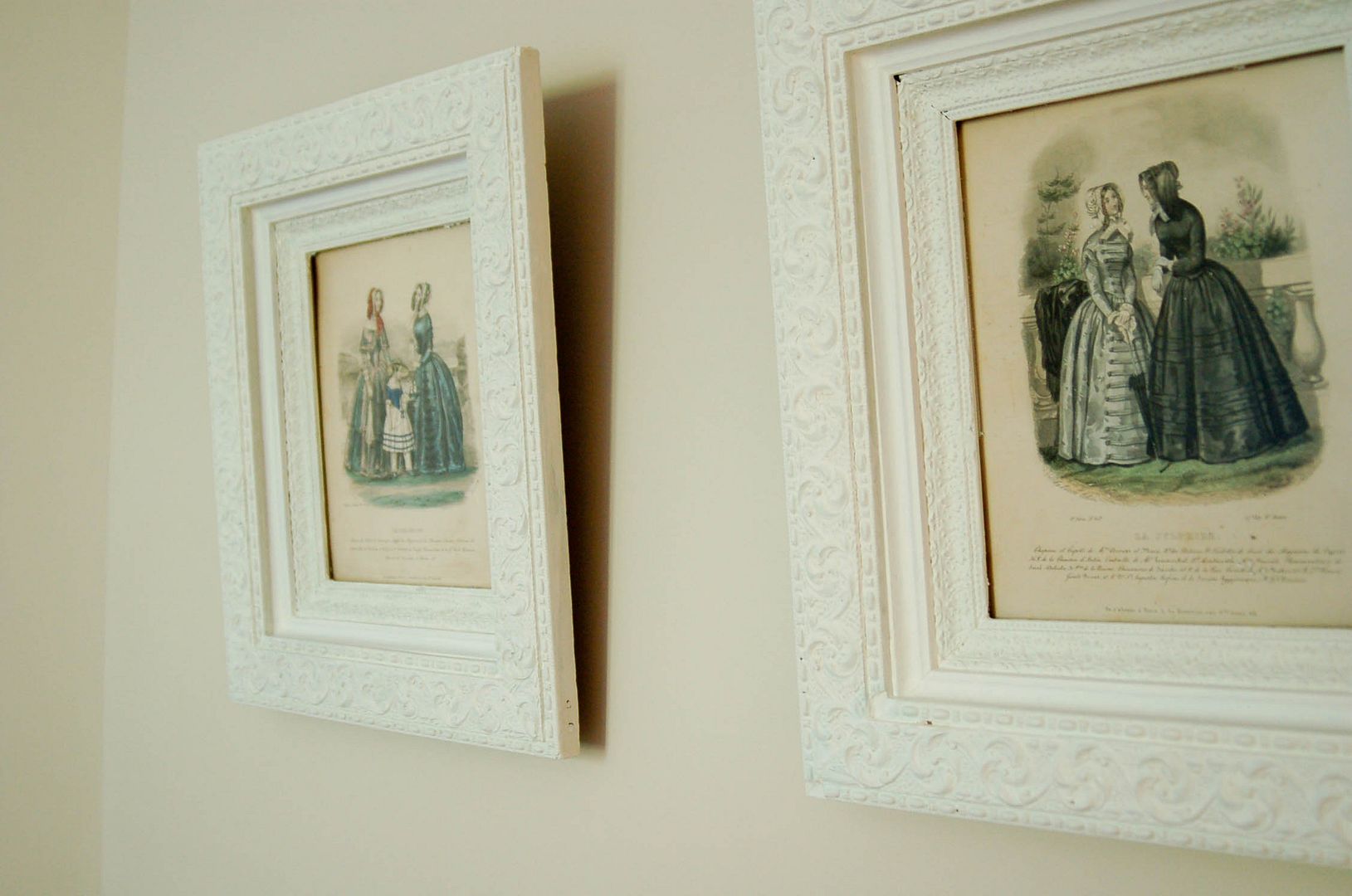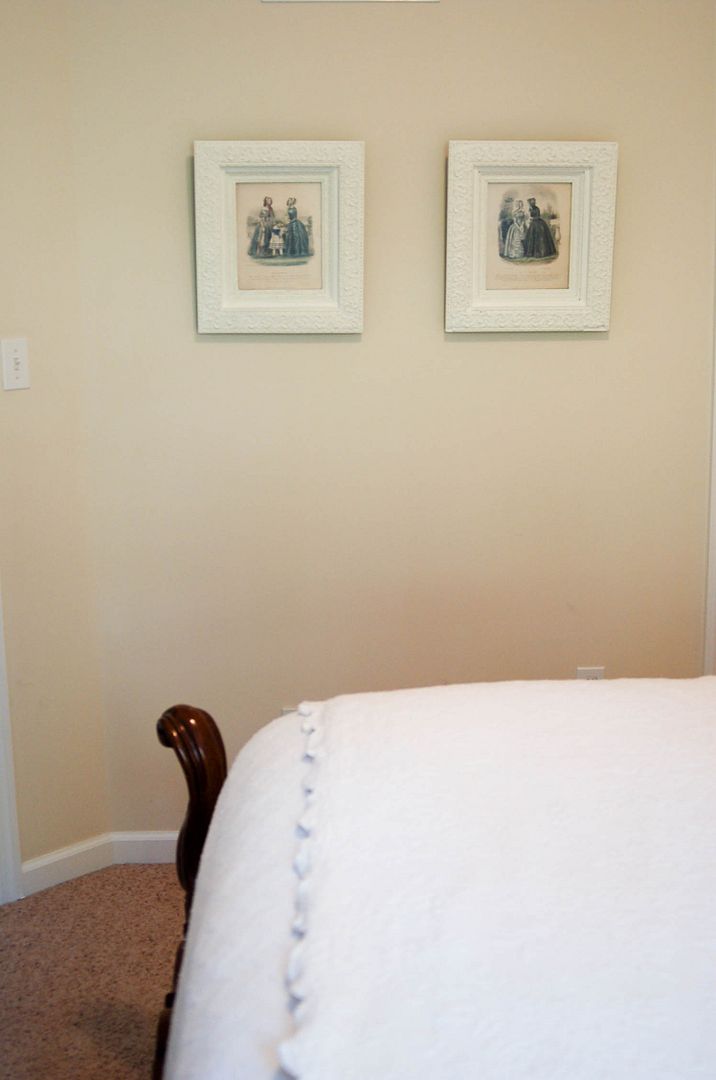 Mentioning before in previous posts, my obsession with a nice bed. My latest tackle is to make all beds in our house "hotel" style. All white, with comfy sheets, a light king-size blanket all tucked in. Somebody else thought I was making it for him.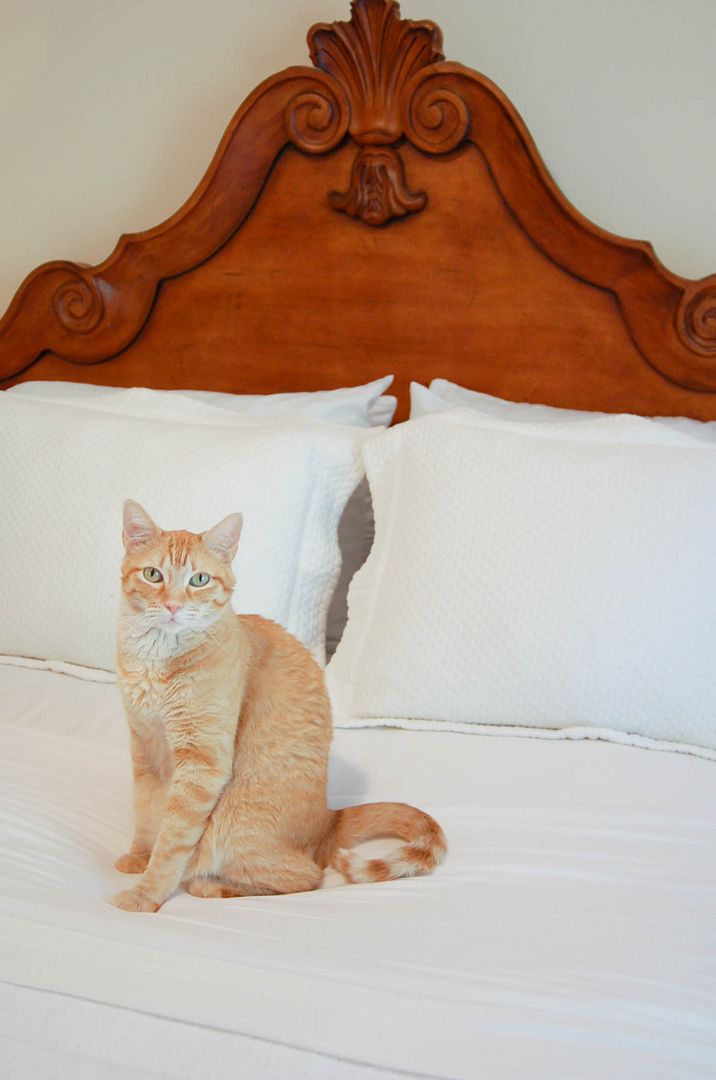 The fabric for the curtains I got at Joanne's for $40, and made them with a no-sew approach. Success.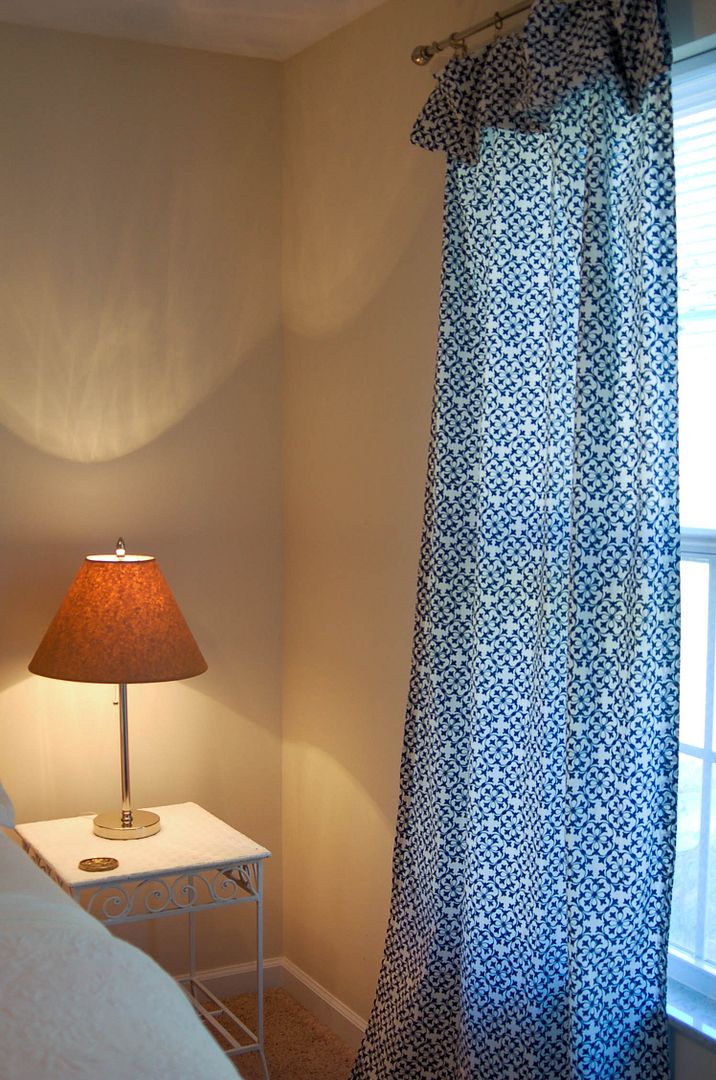 $35 for paint/brushes/etc...
$40 curtains
$15 hardware
TOTAL: $90